The Canine Tutor, Inc.
Alert Canine Training
_____________________________
Diabetic Alert Dog Programs
Private training for those who are getting or who already have a D.A.D.
Contact 440-232-9646
_____________________________
Diabetic Alert Dog Puppies
New Litter  born 11/24/16. Will have been imprinted for DAD as well as started on Service Dog Training.
_____________________________
Upcoming Service Dog Workshop

:
Diabetic Alert Dogs
Post Traumatic Stress Disorder SD
K9Wings Service Dog Airport Seminar
2017 ** details coming soon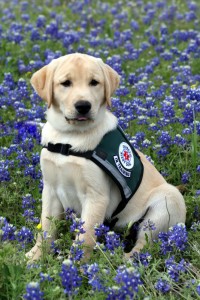 Canine University of Ohio/Alert Canine Training's  Amy Spence Gutmann and nationally known Diabetic Alert Dog Trainer and Post Traumatic Stress Disorder (PTSD) Service Dog Trainer Scott Smith are excited to announce that we are planning our 3rd Annual Service Dog Workshop for Diabetic Alert Dogs and Post Traumatic Stress Disorder Service Dogs (PTSD SD) FALL 2016.
Location: Rescue Village. 15463 Chillicothe Rd., Novelty, OH 44072
Private Training – Friday. Individuals/families can schedule a private training consult with Scott Smith. These consults can be at your local home, the training venue or hotel room. Please email to receive more details.
SERVICE DOG WORKSHOP  – Saturday, 8:00am – 5:00pm. For those people who want to learn more about the training for DAD & PTSD SD whether they currently have a dog are going to be getting one. Topics to be covered include, but not limited to: the ADA and State laws regarding Medical Alert Dogs, PTSD SD and ESD (emotional support dog) dogs; what qualifies a Service Dog; tasks that a Service Dog provides to owner; what is a DAD/PTSD SD and how do dogs scent/alert; an overview of training a DAD/PTSD SD from the beginning to maintenance stages; refining Obedience; improving Public Access;  scent/alert games and refreshers; and, behavioral topics.
This Workshop is open to anyone: individuals without a dog who are interested in gaining insight; individuals who have an SD; medical professionals; breeders; veterinary professionals, etc. Those wanting to bring a dog need to complete pre-registration and have their dog pre-screened. There will be small group activities and opportunity for individual consultation with Scott and Amy.
Public Access Training Day – Sunday, 8:00am – 5:00pm. We will spend the first hour at workshop venue to discuss Public Access rules and etiquette. We will take public transportation to downtown Cleveland. Details on the transportation announced soon. We will train the Service Dogs while walking Public Square and Tower City venues. We will have lunch at a downtown restaurant, separate checks.
American Kennel Club testing: As a bonus to the Workshop this year, those attending with a dog are eligible to take the Canine Good Citizen and Canine Good Citizen Community Urban evaluations.
K9 Wings will also be in Cleveland to offer their Service Dog Airport Training Seminar on  __________, ________ from 8:30am-4:30pm.  This is an incredible opportunity for anyone who has a Service Dog to learn more about traveling with their Service Dog. Please go to the K9 Wings website to learn more and to register. 
Cost of the DAD & PTSD Workshops will be posted shortly. $___ person/day without a dog and $___/person/day with a dog. Additional family members are $50/person/day.  Those interested in bringing their dog need to have a phone consult first. The Workshops have limited enrollment for those who want to bring dogs, so contact us asap. 
There will be a one hour lunch break from 11:30am-12:30pm which is included for those who attend full day training. 

For more information please email us at info@ohk9u.com. Do not email through the below "Leave a Reply"
_____________________________________________
_____________________________________________